Haha, Molly here! My mini dolls had a mini adventure.... :)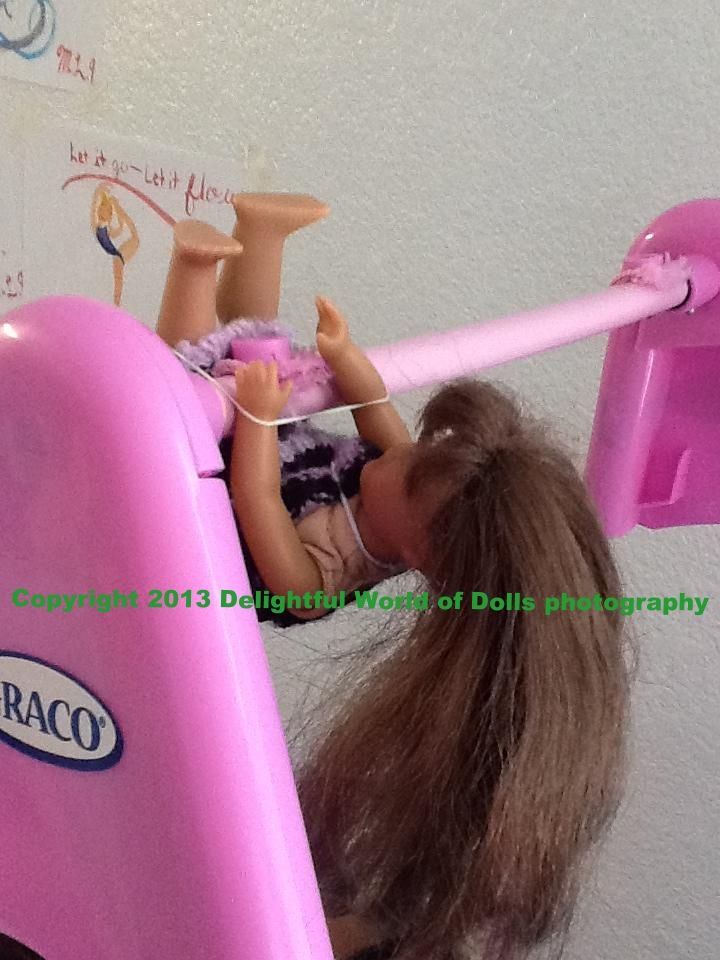 "HELP!!" Molly-Anne screamed. She had tried to do the High Bars without help from me, Josefina, or Cecile....poor thing! Her arms and legs are hurting from hanging there, helpless, for so long :(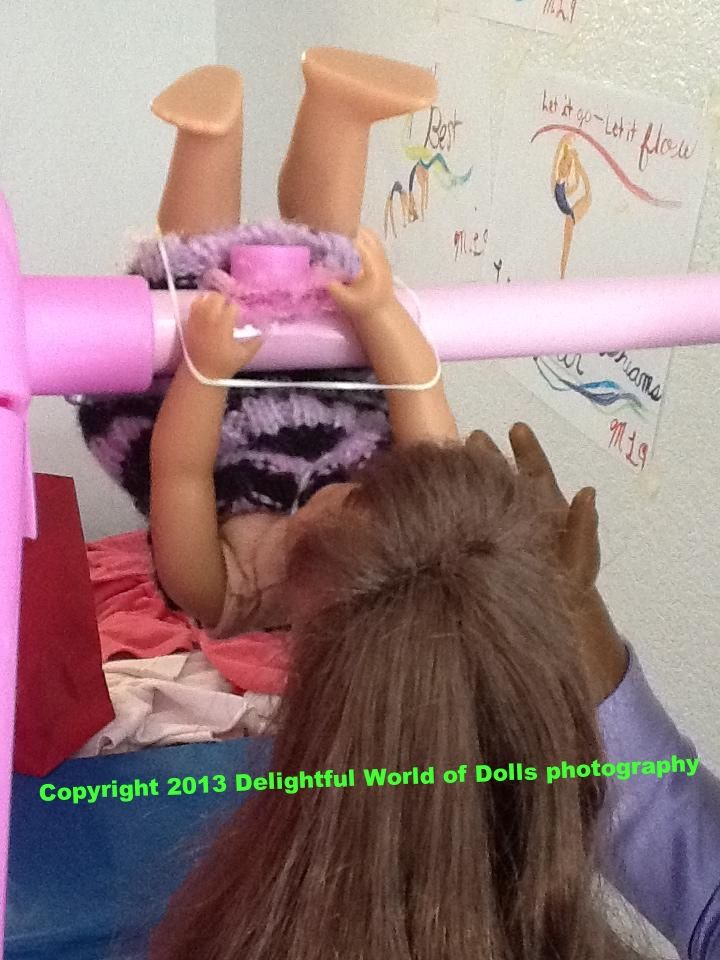 Finally Cecile stopped practicing handstands and came on over to her. "Molly-Anne? Aww, you poor little thing, hanging there for so long! Next time ask for my help, OK? Here, let me help you get down."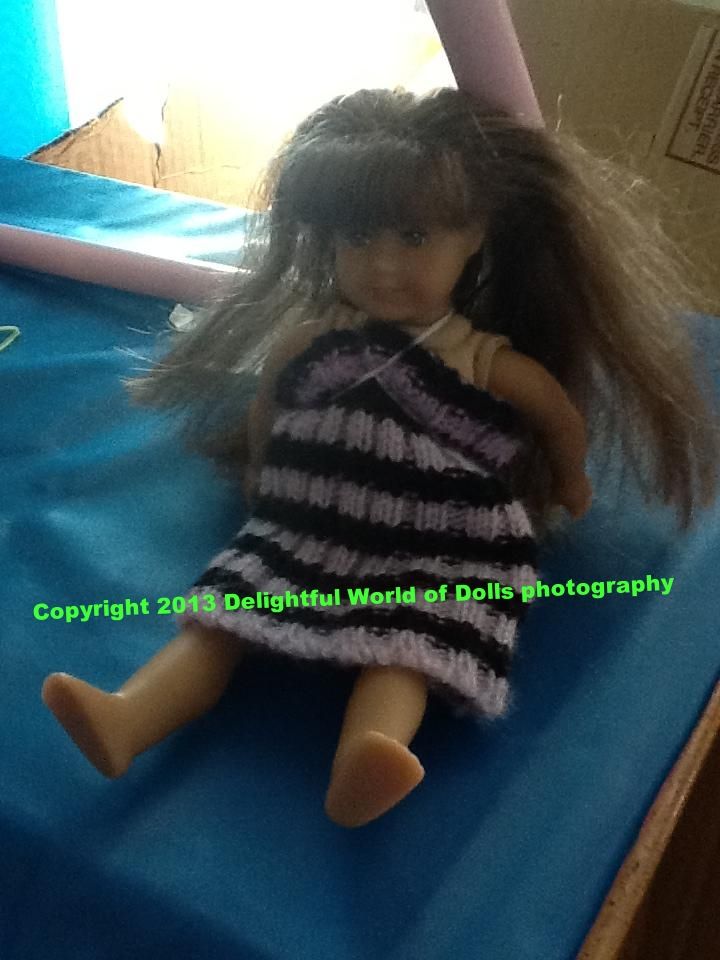 Molly-Anne: I had enough adventure for one day!
Like the new dress I made her out of the wrist part of a mitten? :) She's so cute!
Happy Mother's Day! New post on that coming soon ;)
What have you been doing for Mother's Day? Did you go out for a special dinner? Stay home and love bomb your mom? Share your awesome Mother's Day moments with us!
~Love,
Molly, Molly-Anne, and Madison ;)